Best Apps to Make Money Fast
I never thought twice about earning money from my phone. Fast-forward to the age of smartphones, and it started to make sense. Today, it's amazing how easy it is to earn some side cash from the palm of my hand!
If you're looking for new ways to make extra money, you'll want to check out the top 10 money earning apps.
There are more than 10 apps that can earn you money but I wanted to point out the best apps to make money fast.
You can also check out the highest paying apps to make sure you're making the most money for your time.
This list includes money making apps for Android phones and IOS.
I personally earn money from the top 5 apps in this list and will also share with you 5 other legitimate money-earning apps through people I've interviewed and testimonials.
Out of all the online earning apps I have used and researched, these are the winners.
If you're looking for more ways to make money, definitely check out our most popular article 30 Legitimate ways to make money from home from people who are doing it today.
Quick question: Are you on our email list? If you're a mama like me, you definitely want to be on our list where we send out regular new mom jobs, productivity tips, and inspiration to get through this tough yet awesome journey of motherhood. Click here to subscribe.
This post contains affiliate links, which means I may receive a small commission at no cost to you, if you make a purchase through a link.
The Top 10 Money Earning Apps that Make You the Most Money
Download each of one these legit apps to make money from your phone! I truly believe that these are the best apps to make money fast, even as a busy mom.
1. Rakuten
Rakuten is one of my favorite online best earning apps because you get cash back for things you're going to buy anyway, as long as you do it through their app. How? Stores pay Rakuten a commission for sending customers to their store. Rakuten splits that commission with you, so you both win.
I've made over $500 from shopping online through Rakuten and referring friends.
When I know I want to purchase something and I don't need it right away, I buy it online (if shipping is free) to take advantage of my Rakuten perks.
I have a nice check of $265 on the way! This is the best Android app for earning money, and it's now available on IOS!
If you use my link to sign up with Rakuten, you get $30 when you spend at least $30 online.

2. Dosh
Dosh is a must-have cash back app, I absolutely LOVE it. It's all passive income since all you need to do is link your credit/debit card and it will automatically give you cash back when you shop, eat, travel, and more at participating local and national merchants.
I forgot I had this app, and I was out to dinner with my husband for our anniversary and received this email after we paid: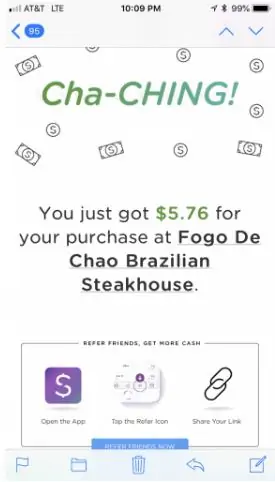 And this keeps happening when I use my credit card at participating merchants!
I've made $75 with this app from using my card at participating stores and referring friends.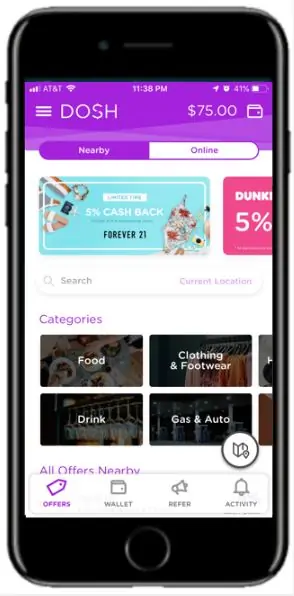 3. Ibotta
Ibotta is another app that allows you to get cashback for items you buy anyway. I LOVE this app.
Here's How It Works:
Download the Ibotta App and before you shop, add offers on products you normally purchase anyway.
Buy the products you selected at any participating store. Don't forget your receipt!
Redeem your offers by taking a photo of your receipt. Ibotta will match the items you bought to the offers you selected and give you the cash!
Your cashback will be deposited into your Ibotta account within 48 hours.
I've made $105.53 so far from a combination of shopping and referring friends. If you tell your friends to sign up they get $10 and you get $5!
Related: Need Money? Here are the 10 Best Ways to Make Money Fast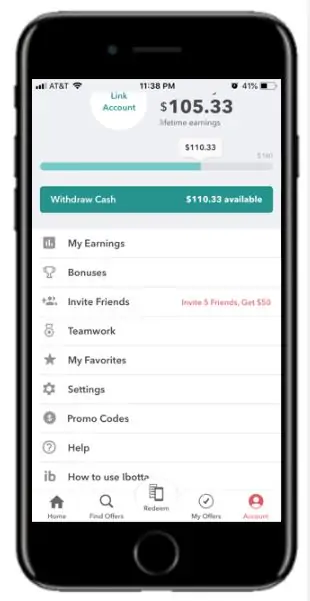 4. Acorns
Acorns is a neat money earning app to get you to start micro-investing. It rounds up your purchases to the nearest dollar and invests the difference on your behalf.
For example, if you buy a coffee for $1.75, Acorns will round it up to $2.00 and automatically invest $.25 in "smart portfolios".
You can link as many credit or debit cards as you like and put your "change" to work for you in a low-cost ETF.
I recently downloaded this app and made over $50 without even noticing. There are no fees associated with withdrawing, just keep in mind that it may be more of a tax implication for the following year.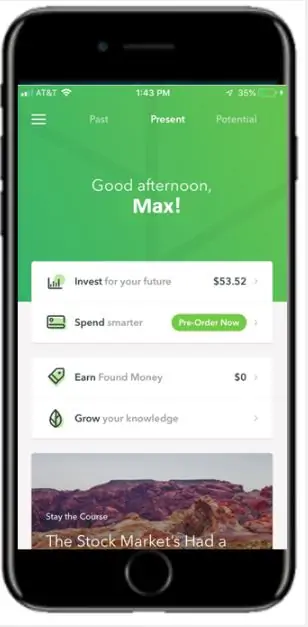 You get $5 when you sign-up with my Acorns link.

5. Swagbucks
Swagbucks is another app for earning money that will pay you to take surveys, watch videos, search the web, refer friends and test products. This app won't make you rich but it's an easy way to make some extra money.
I've recently downloaded this app and I'm at 477 SB (Swagbucks). If you sign up with my referral link you'll already beat me with the $5 sign-up bonus. I could get a $5 Amazon Gift card (1 SB = 1 cent) with this amount but I plan on doing the things mentioned above which will help me earn $50-$100 a month.
If you want to make more money with surveys check out Survey Junkie and PrizeRebel, these are the only survey sites I recommend.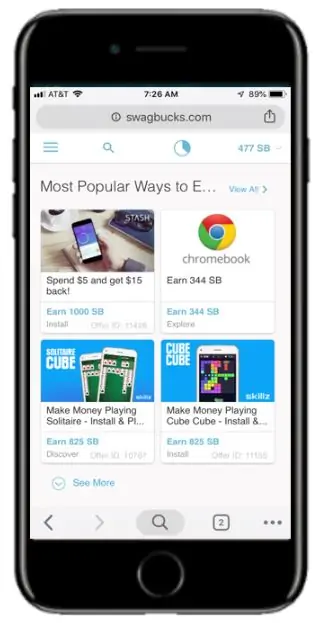 6. HealthyWage
HealthyWage is a money earning app supported by the Government to incentivize people to lose weight by putting their own money at risk with the potential to earn up to $10,000!
Here's How It Works:
Start with the HealthyWage Prize Calculator. Enter how much weight you want to lose, how long you'll take to lose it, and how much you want to bet a month for that period of time.
The calculator determines your prize amount, up to $10,000. You can play around with the calculator until you get your desired prize amount.
Sign up and agree to pay the monthly amount for the duration of the challenge.
Achieve your weight-loss goal, and win your prize!
If you don't hit your goal, your money goes to support HealthyWage, including prizes for others who achieve their goals.
You can see how Jaclyn won $5,294.12 and Anastasia won $10,000 here.
Click here to See How Much Money You Can Make

7. Instacart
Do you need to make money fast? Consider Instacart and get paid for doing something you do almost every week, grocery shopping.
People pay for convenience every day, and that does not exclude the daunting task of Grocery Shopping.
Instacart has capitalized on this need for those who want to leave the shopping to someone else, it opens a door for you to fulfill the orders, make the delivery, and get PAID.
You can easily make $100 or more per day in just 3 hours. This is one of the best apps to make money fast.
I did a full review of Instacart and you can check it out to learn more, or you can just apply to become a shopper here.
If you like Instacart, you'll definitely love Shipt. It's pretty much the same thing with an average pay of $22 per hour. Click here to apply to become a driver!
Related article: 6 Best Delivery Driver Jobs

8. Seated
So, here's the thing, when I became a stay-at-home mom we've had to cut costs on going out to eat. I need every incentive to go out to eat and thanks to Seated, I get paid when I eat out, if I make a reservation through their app.
The payment is in gift cards and you can typically make $10 to $50 each time you book a reservation. I know someone who eats out a lot and made $200 in one month using this online earning app.
Here's how it works:
Book an available reservation on the app and choose your preferred reward (Lyft, Amazon, or Starbucks gift card).
Dine out and upload a photo of your receipt to verify what you've spent.
Your selected reward code will be delivered digitally in the app within 24 hours of each successful reservation.
Restaurants are always looking for ways to get new loyal customers, that's why they are willing to give $10-$50 in hopes they become a loyal customer. The Seated app is such a great idea.

9. Foap
Foap is a money earning app that photographers can use to make money from their phone.
You do not have to be a professional photographer, but it would be good to learn how to take quality photos from your smartphone.
The Foap App has something called Missions where companies will tell you what kind of photo or video they are looking for and if you decide to take on that "Mission" and your photo/video is selected, you could win hundreds of dollars!
Simply follow the Mission brief and upload one or multiple videos or pictures that reflect what kind of imagery the company is after.

10. Trim
Want to negotiate your Comcast bill for a lower price, lower your car insurance, and find additional ways to save money? Let the Trim app do it for you! Trim acts as your Personal Financial Assistant.
Link your bank to the Trim app and they will analyze your spending and work to save you money in every area.
Money saved is money earned.
Trim makes money by taking 25% of the money they save you, so you know they are working extra hard to save you money.

---
More Things to Do Online (Beyond Installing a Money Earning App)
Don't stop with just installing the best apps to make money fast–take these steps to maximize your earnings!
Make Money By Spending it Using a Credit Card
Do you spend money on groceries, bills, clothes, gas, and entertainment? Of course you do, so why not get a percentage of that money back?
My husband and I use one credit card on everything because the more you spend the more points you accumulate. We use the Chase Freedom credit card and had over $500 last year that we used on Christmas (cash and gift cards) and we're back up to $654.15.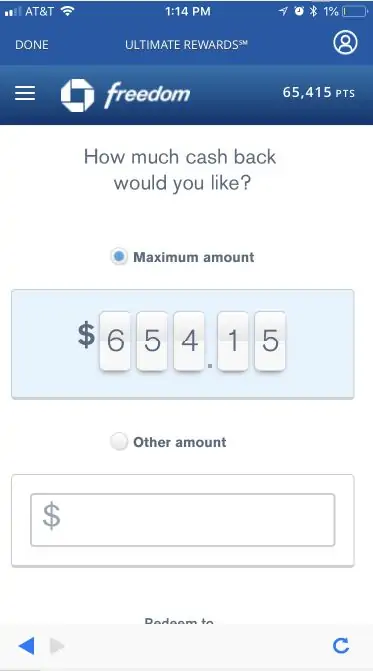 This is FREE Money. What's the catch? Pay your bills on time. That's the only way this works. As long as you don't spend what you can't afford, you win. This is a great form of passive income.
If you sign up for the Chase Freedom Credit card as we did you get a $150 bonus if you spend $500 within the first 3 months. That should be easy to do if you use it on everything like us.
---
Sign up For Research Studies – up To $400 per Study
You can make quick easy money by participating in research studies. Below are the best-paid companies to sign up for
---
Make Money with Your Amazon Alexa and/or Google Home
Do you have an Alexa or Google Home Voice Assistant? Did you know you could make up to $100 per month using it like you normally do with Conversationally?